Rating: 5 Wonderful Stars (but it so deserves more)
Reviewed by: Neilliza
This is the story about two broken souls finding each other and saving each other.
I love all the characters in this book, except for Marcus. Who is a real piece of work, which you will find when you read the book. Of course I cannot forget about Memphis, the very hot and understanding friend. Who also helped Sutton out, without asking for anything in return. Even though I loved Caelan, I cannot help but also love Memphis. If you read the book you'll see what I mean.
I love Sutton, even with her past she is as strong as a person can be. She is sassy and strong-willed. Caelan is a bad boy, according to people looking at him from the outside, but Sutton knew there was more to him than what she sees. No one knows why he is the way he is, until Sutton came along.
The first time they met, they both felt a high on meeting each other. Neither one would admit to that feeling, Caelan acted like he hated her and Sutton loved getting a rise out of him. As days pass they went back and forth, they enjoyed the banter that went with them seeing each other. They knew there was something between them, so the first time Caelan kissed Sutton to shut her up, they felt the pull they had on each other. Day after day, they thought of each other and couldn't stop. Until one day they reached a new level on their weird relationship, neither one could stay away from each other. Weeks passed, months passed, then they fell in love. They knew their love, their relationship is a destructive one, but neither wanted to let go. They loved each other too much and needed each other to live, to feel alive. They live for each other. No one else gets them, but each other. They shared their painful past with each other, that no one could ever understand.
Will they stay together and make it?
Or will staying together break them into pieces?
Read and find out.
This book hooked me from the beginning, there was no part of the booked that I didn't like. This story is beautiful and heartbreaking at the same time. I don't cry too much when it comes to books, I'm not soft like that. Yes books touch my heart all the time, but not a lot really makes me cry; breaks my heart and fall in love at the same time. This book is that, this book is so beautifully written that I am in love with it. I'm so glad I read this book, It made me wish I had more time in my day to finish it all in one day, but as a grown up I have to work and be with my family. So I read it as much as I could and I love it so much. I really really love this book, I cannot say that enough.
Rating: 5-painting ✩★✩★✩'s
Reviewed by: Kathleen
Gifted by the author in exchange for an honest review.
This book is a standalone. Caelan & Sutton, what a rollercoaster ride. This is a tear-jerker type of read. Two broken and lost souls cross paths.
Caelan is a druggy and an alcoholic and is very attracted to Sutton but is very much in denial. Coming home to a house that you once called home with your whole family murdered, doesn't sound like you have much to live for. My heart broke for Caelan. I can not imagine this happening to anyone, it's so scary, and it gives me goose bumps just thinking about it. I cried ugly reading this... How can you move forward knowing the fact that your entire family is gone and that you will never see them again? All alone in the world, all he has now is his best friend Kyle who stuck with him no matter the situation Caelan puts himself in. One of the things he loves to do is to paint,it's what he likes to do to drown the pain and sorrow he feels everyday. I just wanted to get into my kindle and give Caelan a hug.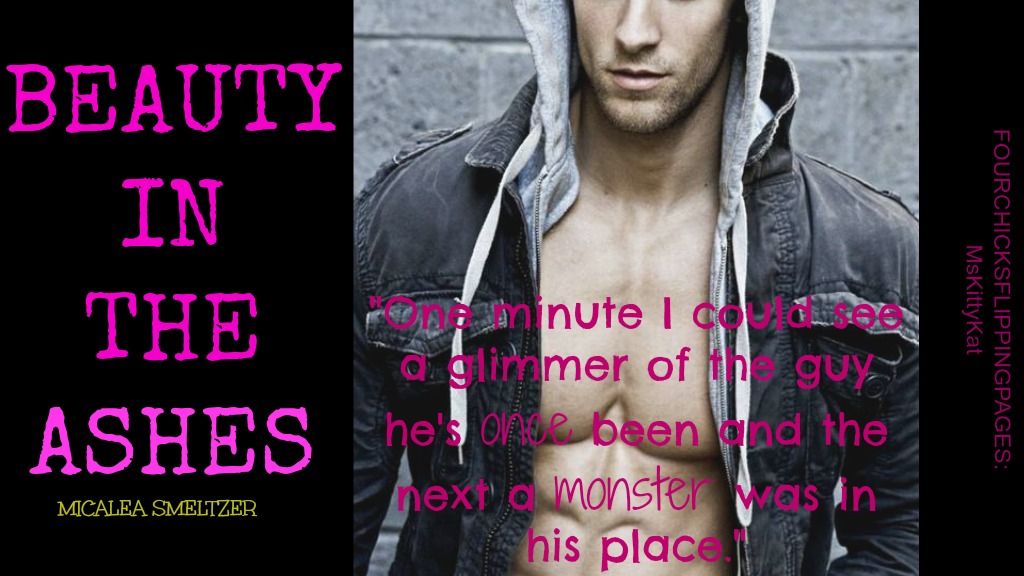 Sutton is desperate to leave her hometown and go as far away as possible. She's on a mission to find her true-self. Losing her family from a fire while she was a baby and left all alone and never being able to meet her real family. Being alone with no friends at her new place, she finds a cat to keep her company. Now, Caelan caught her eyes. She makes it her mission to bicker with him, irritate him on a day to day basis. She has no clue why, but she loves the fire that comes out of him.Sutton loved to pushing Caelan's buttons. She is so curious about how he would look if he got pissed off. Curious about everything about him. Not sure how but she's drawn to him. By her being curious, got her into a big trouble. Pissing Caelan off shouldn't be a game. He did something to her that she would never forget.
Caelan's scared that if he got involved with someone, thinking in the end would lose them eventually. He can't handle any more pain than what he was dealt with.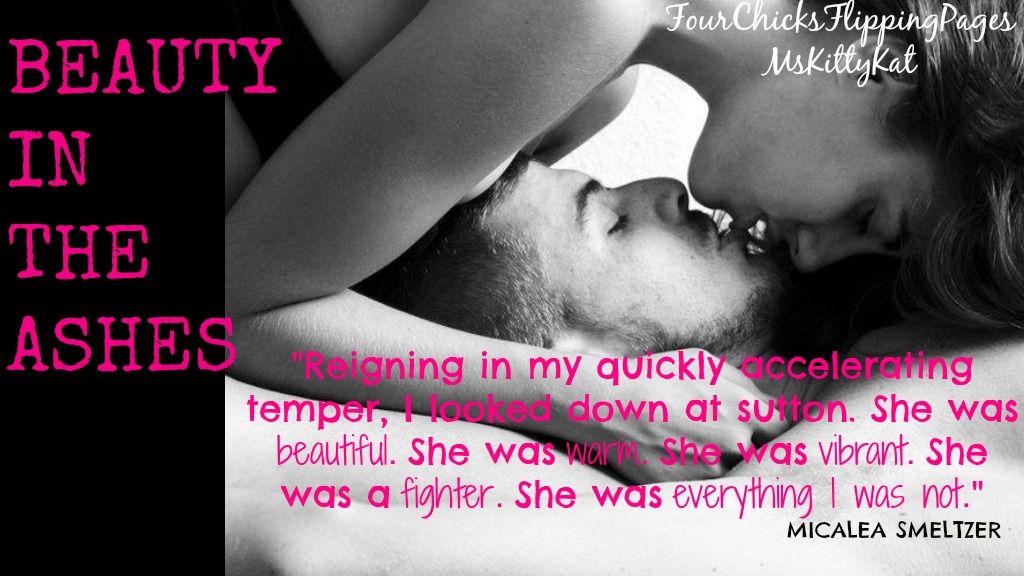 Micalea Smeltzer will surprise you with how this will end. It's not what or how I thought it would end. The story is about second chance at love and how to deal with your losing loved ones. And to not let your past define you because it will just end up destroying you in the end. Not the ending I expected but I loved it all the same. Awesome job Micalea. I am looking forward to reading more of your work.