---
Get off on the Pain
by
Victoria Ashley
My rating:
4 of 5 stars
Reviewed by:
Michelle
ARC provided by author in exchange of honest review


Raw, Gritty, Emotional and Touching!!! After I have read Victoria Ashley's previous books, Slade and Hemy, Get Off on the Pain took a different direction for me. This book was more an emotional journey of a broken man finding salvation and hope in a fiery spirited woman. Get off on the Pain, though sexy had undertones of relaying messages of hope, friendship, family, love, and finding inner peace.




Memphis Carter recently released from prison goes back to his hometown in search of reuniting with his younger brother. Back home, he has become an empty shell of his former self and desperately seeks to change. Change and hope came in the form of a next door neighbor. Lyric. Lyric is your feisty heroine who takes no bullshit and continues to challenge Memphis. The walls that Memphis built around his heart are slowly crumbled when she continues to push and force her way and slowly tattoo a part of her into him. Through the course of the book, Memphis and Lyrics finds comfort, support, trust, and love as they continue to show their vulnerable parts of their past.

Get Off On the Pain was indeed a raw and gritty book that chronicles two different people finding a balance in one another. If you are looking for a book, that showcases all the elements of the vulnerabilities, flaws, and the ability to let someone in then Get Off on the Pain is the book for you.


View all my reviews
---
Get off on the Pain
by
Victoria Ashley
My rating:
5 of 5 stars
Reviewed by:
Kathleen
☆★☆★☆4.5 Swooning Memphis Stars☆★☆★☆
*Copy provided by the author in exchange for an honest review*
This story is about two people who lost someone very important to them. They both have scars that haunt them. Sometimes in life you think closing yourself off is a better way to numb yourself through the pain you have been reminded of, on your day to day life, isn't the way to live. Sometimes the one thing you think you don't need to heal, is really the one thing that will heal you.

Memphis Carter was a street fighter. He will fight for his loved ones, even if it will serve time in jail, as long as he gets to protect them. He went to jail because of his father abusing his mother. He ended up doing something that until this day, still haunts him and makes him feel like a total monster. He believes that anyone he touches gets hurt, anyone he opens his heart to will end up in his own hell hole. Or so he thought. Everything he vowed to never give in to, was out the door and no matter what he does, he will fight to ignore the gnawing feeling of belonging when he first laid eyes on the caramel brown hair feisty, beautiful neighbor.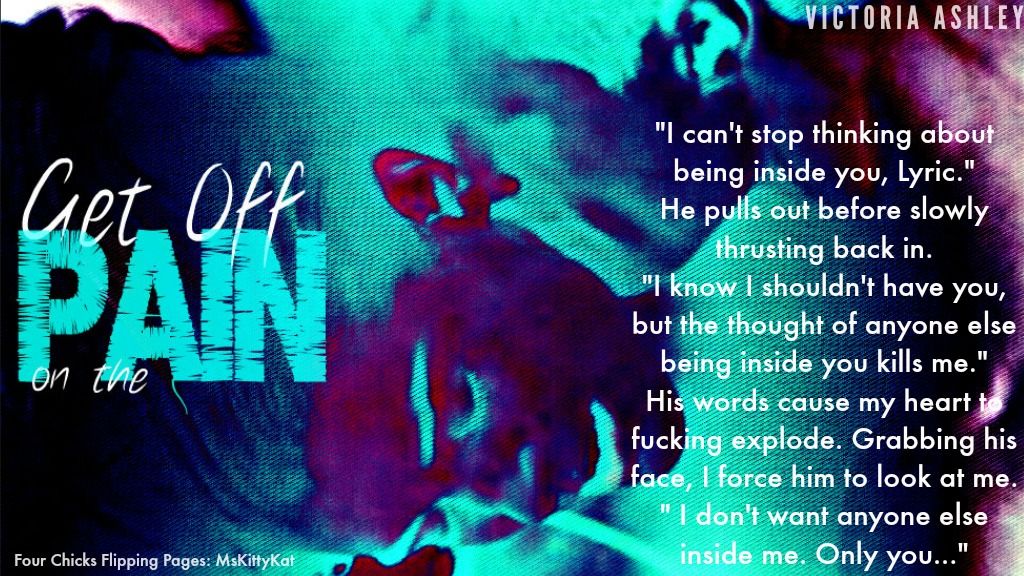 Lyric has been through hell and back. She basically raised herself when you think about it. Her father is a monster and was never there for her. Her mother passed when she was still young. She's been through a lot, so, she doesn't take non-sense from anyone. She will stand her ground and will not be mistreated. The first time she laid eyes on this beautiful ice blue eyes, she was done for. He's all she could think about. Being hot and cold was not easy to understand and keep up with BUT when it came to Lyric, when she set her mind on something or let's say SOMEONE, she will not give up.

Memphis and Lyric embark one of the most chaotic journey like no other. I loved how they were what each other needed to better themselves in a therapeutic way to heal the wounds they have been fighting to , in my opinion. Slowly together they began to repair the old wounds of their past. Their past, scars and wounds are exposed, but as Memphis and lyric began to get closer, they began to stitch their past. To mend each other's broken and damaged heart. Thanks so much, Victoria Ashley. I am looking forward to reading more of your writing.

View all my reviews