Midnight Ballerina
by
Cori Williams
My rating:
5 of 5 stars
Midnight Ballerina
By: Cori Williams
My rating: 5 of 5 stars
Reviewed by: Kathleen
ARC provided by author in exchange of honest review


Miller Buchanan is a business man, who did not have such a good life growing up, he wants to change that. He has his mind set to be successful. No one gets in the way of his goals.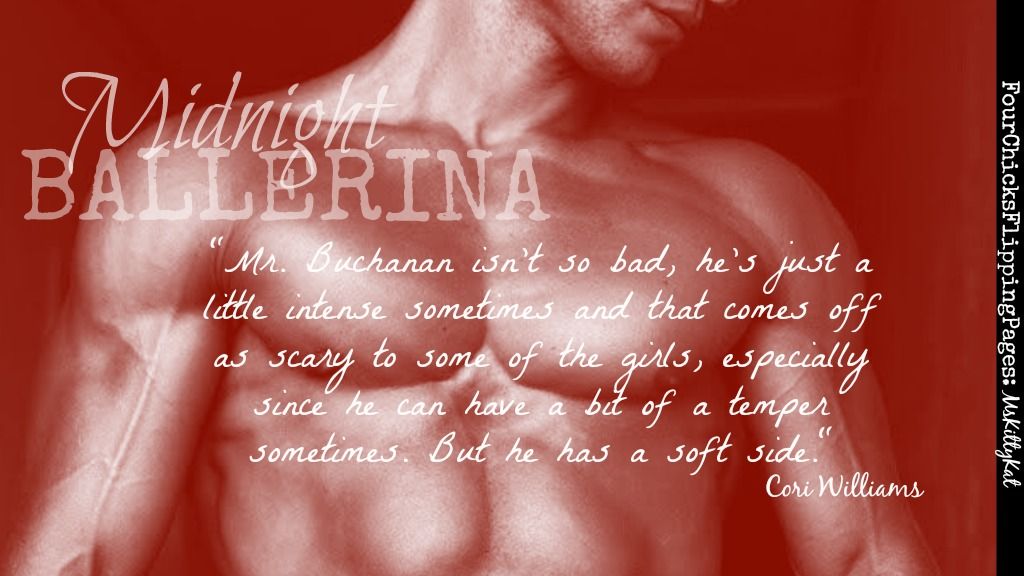 Monroe Hartley is a very caring person. People she cares about must come first before herself when in need. She has quite a few jobs to help out her parents who are struggling financially. Always working and has no time to take care of herself, no time to mingle and have fun. Her dream / passion is dancing but not until she saves some money to pursue it. She'll work anywhere for her dream to come true. If she fails to do so, she would be devastated BUT it won't happen since failure is not acceptable for her.




Miller is being added to my book boyfriend as I type.(winks) I loved how all he wanted to do was take care of Monroe. He likes to go caveman on her. It's nice to read something about people falling in love and takes everything slow to see where things go. But I'm not complaining about jumping someone's bones on their first date either. But for Miller and Monroe, they had too much respect for each other that they made sure they were going somewhere with the relationship before they went in too deep and regret moving too fast in the beginning. Call me old fashion but really, I loved it all the same.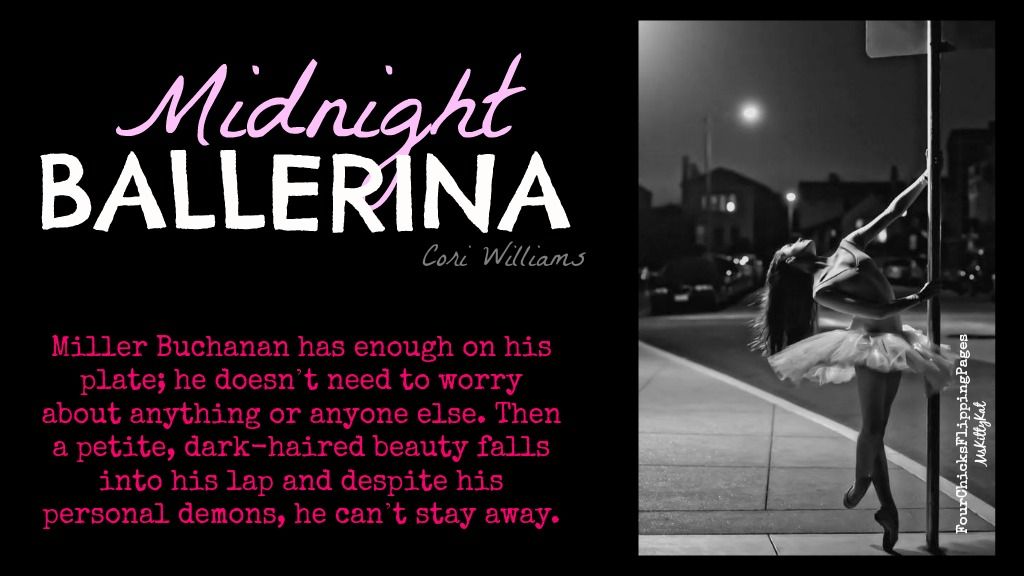 I will never get tired of reading what Cori writes.
Over all this book was good, didn't have A LOT OF SEX but it was a good book to read. A very romantic, sexy and an emotional roller-coaster that took my breath away.