---
Porn Star
by
Laurelin Paige
My rating:
5 of 5 stars
Reviewed by: Michellle
ARC provided by author in exchange for an honest review


LIGHTS. CAMERA. ACTION. Are you ready to get the inside scoop on what it is like to be on set and be adored by millions of fans? Well if the answer is yes then get ready to meet Logan O'Toole. Logan is no ordinary actor. He is a PORN STAR. The hottest male porn star to grace your computer and TV. The man who you secretly watch behind closed doors and share your darkest, wildest and dirtiest fantasies with. So are you ready to meet Logan O'Toole, the hottest porn star of the adult entertainment industry?


"You know me. Come on, you know you do. Maybe you pretend you don't. Maybe you clear your browser history religiously. Maybe you pretend to be aghast whenever someone even mentions the word porn in your presence. Maybe you even wish you didn't know my name, just like you wish you didn't have that drawer with the lotion or the toy. Everybody knows Logan O'Toole, world famous porn star. "


Logan O'Toole is one of the adult leading porn star. He is the porn star that every top porn star actress would love to f*ck with. Logan owns a film company where he directs and acts. Sex sells and so Logan capitalizes on this. He didn't grow up thinking that he wanted to be a porn star but the gig came up and one blow job led to several more sex scenes and the next thing you know, Logan O'Toole became a household name in the porn industry. Logan loves his job and what male wouldn't love it. You wake up and have sex with hot and sexy porn stars. And then you repeat the same cycle and maybe change it up with a threesome. But as Logan continues to be the industry he can't stop thinking about this one woman. Devi Dare.


"I'm in love with being Logan O'Toole, with being a porn star, and I plan on doing it until my pubes turn gray, no matter what happens. So go ahead and pretend you don't know me, but the truth is, I'm not going anywhere."


One scene. One taste. One look. It was all it took for Logan to be obsessed with Devi Dare. So when Logan meets Devi at a porn industry party, he was intrigued by her beauty and charm. He wanted to get to know her in every sense. And most importantly he wanted to have her be part of his newest porn film.


"I'm completely spent when it hits me— I don't just want to make porn with Logan O'Toole; I want to make a life."
"But I'm with you. If we fall, we fall together."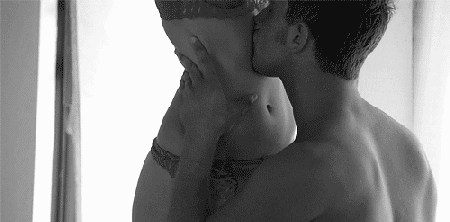 When Devi agrees to be part of Logan's film, she never expected to fall hard for Logan as he shows her a whole different side of Logan O'Toole. Soon Devi begins to see the real Logan. Not Logan the porn star but Logan the man who makes her feel loved and cherished. But as with anyone working in this industry, jealousy and insecurities begins to take it's toll. Can Devi continue to watch Logan f*ck other women on film? Or will she decide to walk away from Logan and the industry?


"Our skin is touching everywhere, everywhere, our thighs sliding together, our stomachs, our arms and our lips. I'm so close to her and I can see her every expression, her every unspoken thought, and I know she can see mine. There is nothing between us— no condom, no camera, no invisible walls of denial or fear. There's only us moving together as one, an intimacy so deep and feverish that I almost feel outside of myself , like my soul really is leaving my body to search out Devi's. It's the closest I've ever felt to any woman, ever."


Porn Star by Laurelin Paige and Sierra Simone was outright fun, sexy, and steamy. I love that Ms. Paige and Ms. Simone were able to make an unconventional romance so deliciously sexy and fun while giving readers a fun playful spin on what it is like to be in the adult entertainment. So if you are looking for a book that porntastic and had every elements of a love story but with with a porn twist then this book is for you.


Laurelin Paige
Sierra Simone
View all my reviews