---
Since Drew
by
J. Nathan
My rating:
5 of 5 stars
Reviewed by:
Neilliza
***Copy provided by publisher via Netgalley***
Since Drew is one of those books that will keep you up all night, until you get to the very end and that's exactly what it did to me. I couldn't put the book down, until I was done.

This story is about an up and coming Olympic runner Andi, who have been working all her life, with the goal of making it to the Olympics to win her medal. Then there's Drew a very wanted man, who was getting ready to be drafted. Who was also everyone's number pick to be on their team. But before their dreams could come true their worlds collided, after their accidents that almost took both their lives sent them to the hospital.
With a few twist of events that will either make them or break them. You will either love or hate the twist, it all depends on each reader. For me everything that happened worked.
Once you start reading about these two, you can't help but want everything to turn out ok. With their unexpected friendship turning into more, their times together are purely sweet and hot at the same time. When lies changes the outcome of what they could be, they find out that no matter what they do or what happens they belong together. These two are so a like especially when it comes to their humor, that at times they will have you laughing or giggling. Once you read this book, you will figure out that since the beginning of the story that these two were destined to be together no matter what turn of events are ahead or what their past put in their way.

I love this love this book. It's truly sweet, just the way I love it. <3

View all my reviews
---
Since Drew
by
J. Nathan
My rating:
5 of 5 stars
Reviewed by:
Kathleen
✰✰✰✰✰5 DREW STARS✰✰✰✰✰
*Copy provided by the author in exchanged for an honest review*
This was a type of story that will have your attention from the beginning. Two characters on their way to success had turned a different route, caused by a tragic accident. This story is about forgiveness and guilt, which I highly recommend you read it.

Andi Parker is close to graduating college and had been chosen to compete for the Olympics. It's her dream to win the medal as a runner. She's been training non-stop. One night was all it took to put a hold on her career. No one knows but herself if she'll be able to recover from the injury but herself.
Drew Slater is a jock football player. And wanted by the pro team. His parents doesn't love him, all they're after is the money. Everywhere he goes women is at his beck and call. He doesn't believe relationship but that might just change when he wakes up from a coma for a week. He finds a blond girl sitting next to his bed. Someone he's never met before. But what confuses him even more is that she acts like they were friends, like she truly knew him.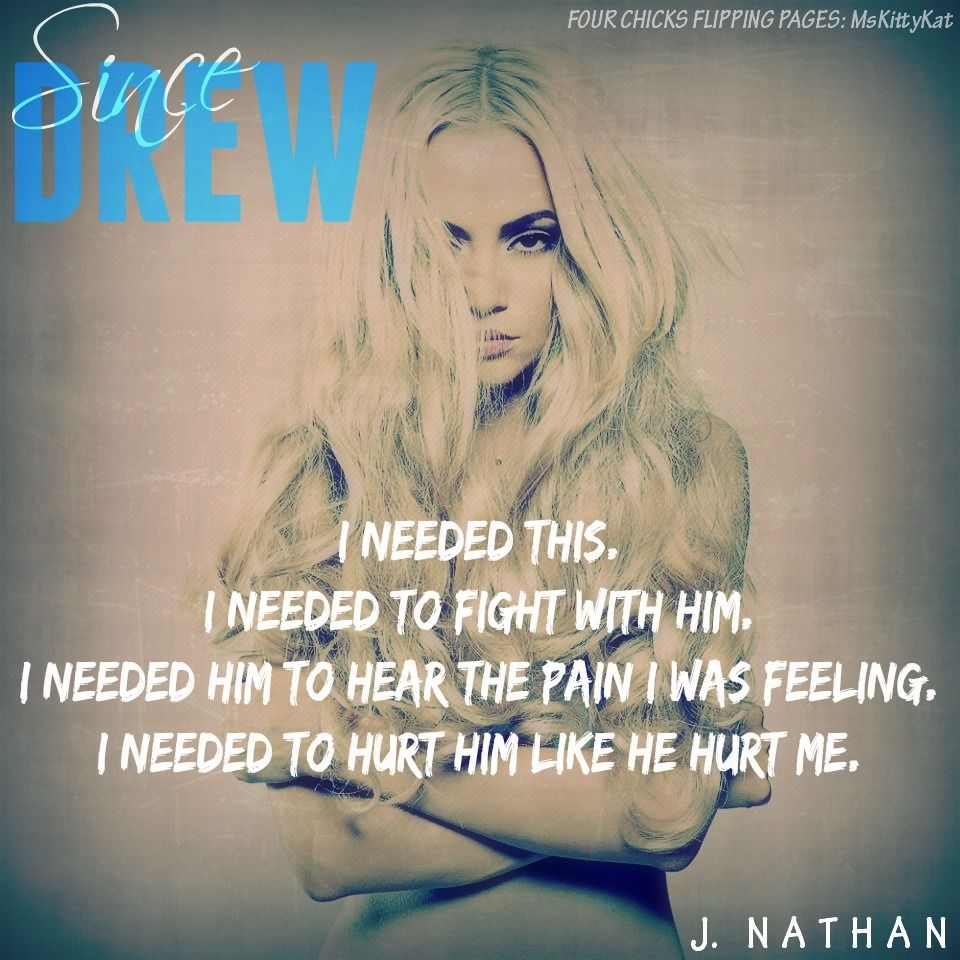 When Andi opens her eyes for the first time, there she meets Drew. It was instant chemistry with these two. As if, they have known each other for quite sometime. Drew is hiding a secret and isn't ready to reveal it. As for, Andi, things aren't what she thought they were. When the time comes, will they both be willing to just drop it and move on?

I suggest you read this book. A page turner that will have you saying, "OMGs" and "Ooohs" with the twist of the event. Thank you so much for giving me this chance to drool over sexy, Drew. (winks)

View all my reviews