---
The Intern, Volume 3
by
Brooke Cumberland
Reviewed by: Michelle>
My rating:
5 of 5 stars
ARC provided by author in exchange of honest review
☆☆☆☆☆ 5 I LOVE BENTLEY STARS ☆☆☆☆☆
One word to describe The Intern: Volume 3 is PERFECTION!!! I couldn't wait to start this book and so I didn't care that I started reading this book at 1am. I had to get my Bentley fix and devoured this book in one sitting. Once I was done reading this book, I was left with a BIG FAT SMILE on my face. They say the eyes are useless when the mind is blind and so Ms. Cumberland will open our eyes in this final installment. Nothing is black and white. Love is not perfect. The truth hurts. And behind Bentley and Ceci's eyes is a beautiful love story to be told.
Brooke Cumberland did an AHH-MAZZZING job with the Intern Volume Series. She did a fabulous job incorporating the right amount of love, sadness, hurt, anger, sexiness and angst. Every raw emotion was felt and literally my heart went out to Ceci and Bentley as they tried to fix their relationship. Honestly, I think Brooke must have a secret recipe when it came to writing The Intern Installments since she knew which ingredients to use to hook and beg her readers for more Bentley and Ceci. This volume series will leave readers like myself begging more for a slice BENTLEY. Forget a slice… I want Bentley all to myself. Brooke~Can I have Bentley?? **pretty please** <3 All I can say is that the Intern installments had the perfect blend of ingredients. If I were to guess Brooke's secret recipe to The Intern, I would have to say it consisted 2lbs of love, pinch of humor, 3lbs of angst, 2 spoonfuls of broken past, 1 zest of passion, 1lb of sweetness, ¾ cups of second chances and 2lb of sexiness. Mix all those ingredients up and you got yourself an unforgettable love story!!! I adore and love this series hard. Ms. Brooke ended Bentley and Ceci's story perfectly. So if you are looking for a fun sexy read then I highly recommend you read The Intern!! <3
Back to Top of Page
My rating: 5 of 5 stars
REVIEW BY:
Kathleen
ARC provided by author in exchange of honest review
✩★✩★✩ Steamy Star's
The Intern Vol 3 is the third and final volume of The Intern Serial What a crazy journey this was and I loved it. I cried, laughed, dropped my panties and fell harder for Bentley. A very unforgettable second chance at love, pain, fate, forgiveness and hope.
The story continues...
Ceci's scheme is out, Bentley knew what she was all about. To pretend that she was older than 18, disgust him. He hated the fact that she straight up lied to his face. He asked her multiple times, given her too many chances to come clean, but she was on a mission, so, her plan must go. She wasn't looking for a relationship. He started wanting more from her. The undeniable attraction they had for each other was so powerful. Now that Bentley found out the truth about Ceci's purpose of working for him, he doesn't want to have anything to do with her.
Ceci is falling in love with Bentley, but now that the truth is out, the pain she feels is unimaginable. She falls apart when he fired her. What's worst is that she feels horrible because she knows how Bentley really truly feels deep down. She knows that she very much deserves the pain she is feeling now. It was only a matter of time until the truth came out.
Bentley's feelings go beyond what he thought he would be willing to give to Ceci. Knowing the fact that she betrayed him and hurt him, he still cannot stop thinking about her. After the heartache they both felt, I cried when they had to let each other go. Ceci just couldn't stand the fact that she betrayed him and broke his heart. But everyone deserves a second chance, so when they cross path...that's when it gets even more complicated and exciting.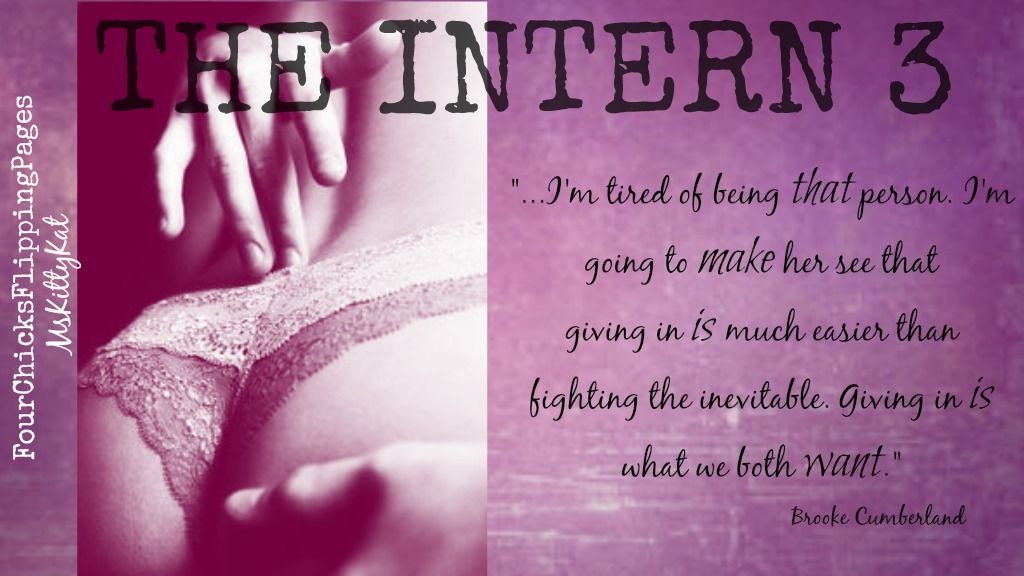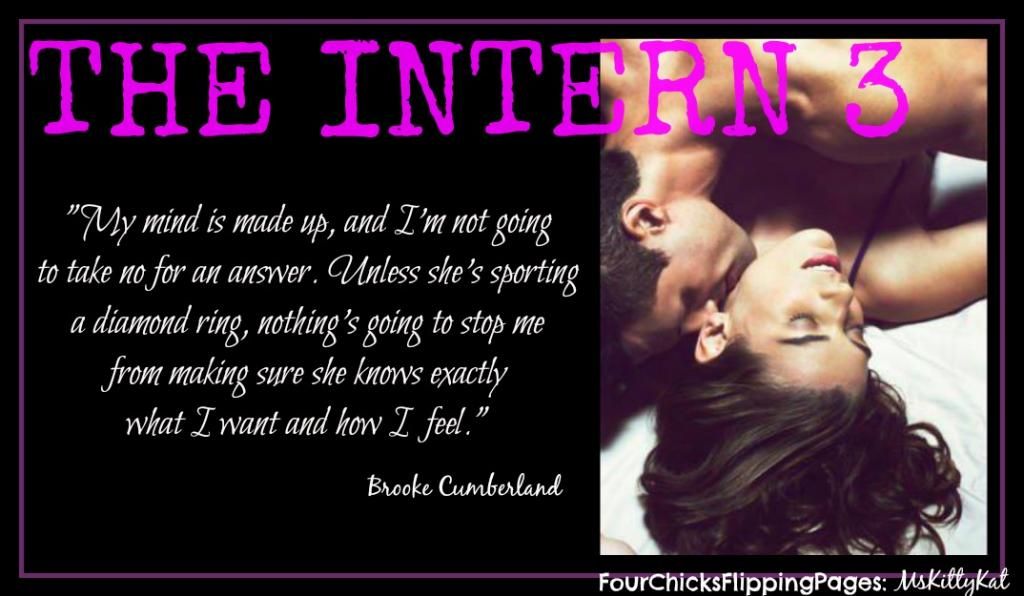 Bentley...OMG can he get any more swoony-panty-dropping-hottie? Who wouldn't want to fall in love with him?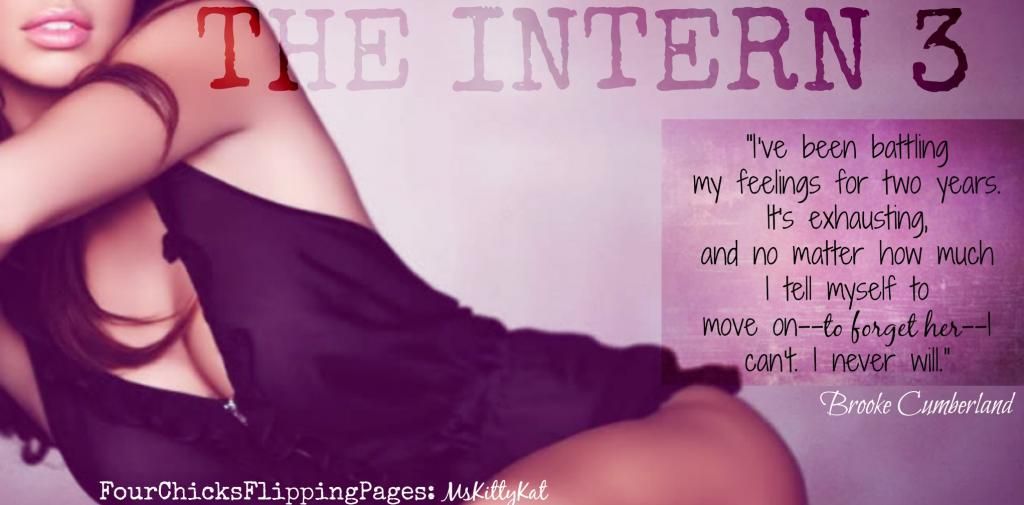 With Ceci dealing with the truth about her father's death was very sad. She just can't accept the fact that her father did what was needed to save his family. Bentley was there with her, through the added heartache she already felt for years, more pain couldn't hurt. When you love someone, truly love someone, you are willing to die for them. It's what she had to accept and move forward with her life. She needed closure, even if it hurts too much, she prepared herself for it.
No matter how many years you have not seen the one and only person you truly loved, it will never change and the feelings you have will never just vanished unless you're in denial. It's something you can maybe ignore, but I know it will haunt you. You try to deny that feeling, but it'll just kill you, will make you go crazy if you deny the feeling that is burning deep inside your soul. The more you fight it, the more you'll want to be with that person. That's how I see Bentley and Ceci's relationship. I totally loved the love they had for each other. Who would want to have a "The one that got away"? I know I don't. Don't let the second chance at love pass you by. Once you're given a second chance, I suggest you grab it and hold on to it with every breath you take. I wouldn't want to live with the what if's. Brooke, you totally had my attention from the beginning of the serial to the end. Only thing is that I wanted more, I just couldn't get enough of Bentley and Ceci. This has been a wild ride and I am looking forward to reading more hot series you write. You are officially added on to my favorite authors list.
The Intern, Volume 3
by
Brooke Cumberland
My rating:
5 of 5 stars
REVIEW BY:
NEILLIZA
ARC provided by author in exchange of honest review
Wow! What a way to end the series, I got more than I expected. This is a 3 part series and everytime I finished a volume, I couldn't wait to get my hands on the next. I am so glad I read this series, Thanks Michelle. I love this series.
This last volume, shows Bentley and Ceci go through emotions on how to feel about each other. They went through the pain of being apart and learned a lot from it. They learned that love is never perfect. That love is as perfect as two people belonging together and nothing else matters. Love is not all about marshmallow and cupcakes, sometimes it's just pain.


Ceci and Bentley tried to forget each other, thinking it's for the best. They both live their separate lives thinking that everything will get better as time passes. At that same time, they knew a piece of their heart was always missing. They went through a lot of time apart, growing and learning. Knowing that no matter what they did, their heart always belonged to each other and fate always brought them together.

In this last volume you will feel the sadness, the pain and love that Bentley and Ceci goes through, trying to repair the broken relationship. Of course let's not forget, Ceci and Bentley's hot hot sex. When those two are together, you can't feel anything but electricity. When I was done reading the book, I was left with a great feeling and a smile on my face. Brooke did such an awesome job with this whole series. This is not my typical read, but it has become one of my favorites. <3