---
After the Internship: A Novella
by
Brooke Cumberland
My rating:
4 of 5 stars
Reviewed by:
Michelle
ARC provided by author in exchange of honest review
☆☆☆☆ 4.5 "Bentley+Ceci" Stars ☆☆☆☆


First and foremost, a big thank you to Brooke Cumberland for bringing back one of my favorite characters!! Sigh...I freaking love Bentley and can't get enough of him. Our beloved Bentley and Ceci are back and we get to catch up with them in After the Internship. Newly engaged, Ceci and Bentley navigates the ups and downs of their journey of becoming Mr. and Mrs. Leighton. Fame, fortune, scandal and exes comes rocking this couples world upside down but through it all these two proves to the world that nothing and no one can stand in the way of true love. There is not much to say but After the Internship was the perfect conclusion to the Intern series. This novella had hot banging sex in true Ceci and Bentley fashion and of course a few surprises along the way. And of course we can't forget the sweet and hot HEA ending.




Overall, what can I say but swoon! Bentley and Ceci are back and hotter than ever. Ms. Cumberland did a great job in concluding their story and I must say that epilogue/announcement was adorably sweet.


Back to Top of Page
---
After the Internship
by
Brooke Cumberland
My rating:
5 of 5 stars
Reviewed by:
Kathleen
✩★✩★✩ 5-Bentley Stars ✩★✩★✩
*ARC given by the author in exchange for an honest review*
*THIS IS NOT A STANDALONE*
Can this series get any hotter? Thanks so much for writing After The Intern, Brooke.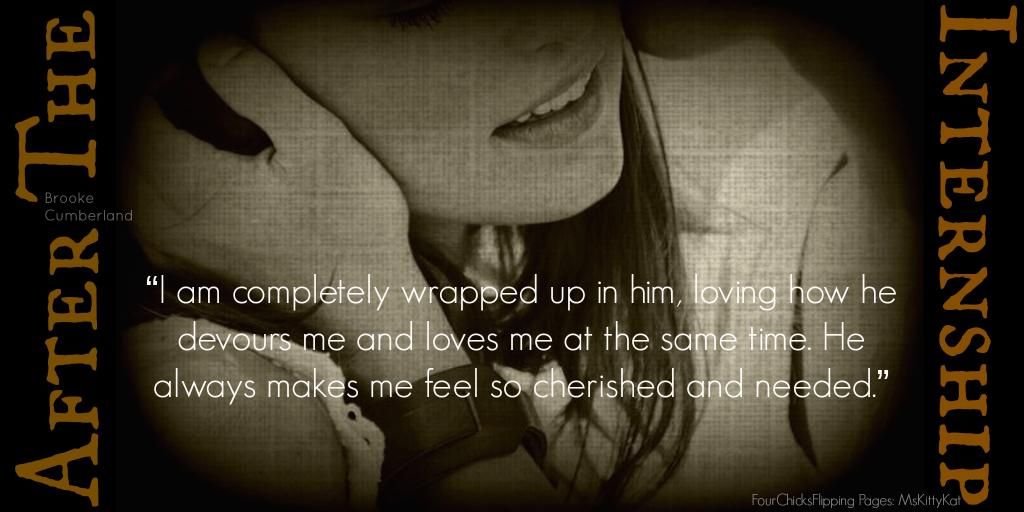 Bentley is the type of man that all women would dream of having in their lives.(winks) Anything and everything he does is just smoking HOT. I enjoyed the other 3 books before this one and I was so looking forward to reading this. You just cannot get enough of this scorching hot series. I'm sorry to say, but as soon as I had the extra time to read, I drowned myself in this book without turning back. One of the most anticipated books for me. I was disappointed when it ended too soon because I wasn't ready to say goodbye but I will forever love Bentley.


From being a sort of undercover, to betraying one another, and to trying to get back what he once lost, the best way possible. Now, the newly engaged couple gets tested on how to deal with seeing their past relationships, their day to day life with the media, but who ever read the other three serials, you already know that they will rise from all the chaos presented to both of them. They are preparing for the big day of their lives together. Bentley has been out of the country for modeling and this leaves Ceci to plan everything for their wedding. BUT somehow, Bentley's mother is the one running the show. I would want nothing but to pull her hair and slap her silly to let her know that this is not her wedding. Ceci has no choice but to stay home and plan everything since Bentley wants her home every time he's back just so they could spend as much time as they can together instead of getting a job.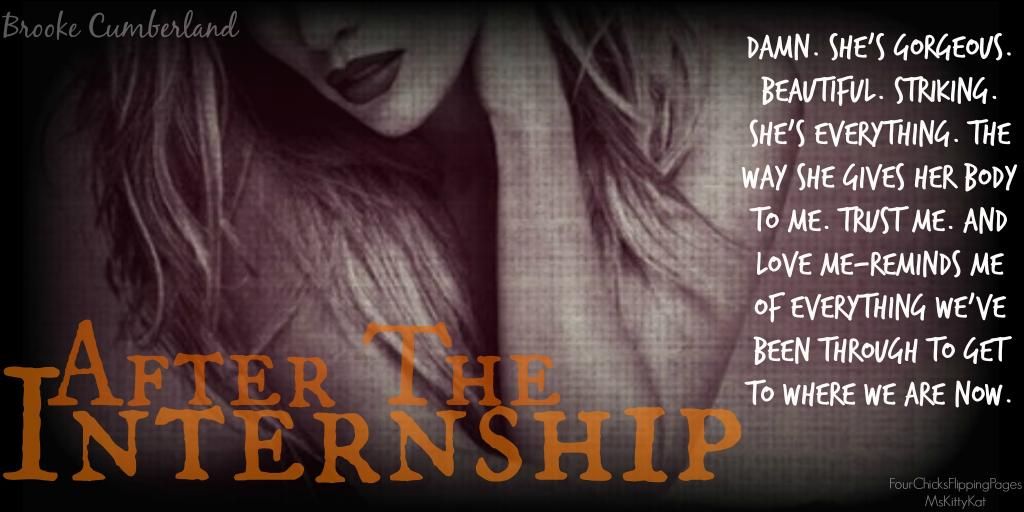 I enjoyed the journey that Brooke took us, with Bentley and Ceci's struggles and happiness. It wasn't all rainbows and unicorns in the beginning, but in the end, their love for each other was so strong that they were able to tackle any problems they were dealt with. I think everyone deserves their happily ever after. Awesome job Brooke and I will be reading more of your work. I LOVE YOU BENTLEY!!!

Back to Top of Page
---
After the Internship
by
Brooke Cumberland
My rating:
5 of 5 stars
Reviewed by:
Neilliza
☆☆☆☆☆ 5 Sweetest Bentley ❤'s Ceci Stars☆☆☆☆☆
*A copy given by author, in return for an honest review.*
This series is and will always will be one of my favorite series. I love Bentley and Ceci, they are both very strong characters. Who are super sweet to each other. Those two have no eyes for anyone, but each other.
I enjoyed going through the journey of the lives of Bentley and Ceci with them. Their time together are not only sweet, but smokin hot. Sex for them two are never just ok, it's always super sexy. I'm glad that Brooke didn't end the series at Volume 3, that she ended up writing this to end this hot couples time together.
This book starts up where volume 3 ended, which is their life after engagement. This story explores what they go through in their lives as they become one. We get to enjoy Bentley following his dream of being a model. Ceci following him everywhere. No matter how busy Bentley got with his glamorous career they always made time to be together. No matter how many half naked women Bentley had to work with, he never looks their way. Bentley was never tempted. All it was for him was work, that Ceci is it for him. No woman will ever matter to him more than Ceci and no one can ever compare to the woman that Ceci is to him.
He isn't the only one feeling that way, the feeling they have for each other are mutual. Ceci loves Bentley with all her heart and will do anything for him. Even putting up with Bentley's mom with all the wedding planning that's making her crazy. All Bentley and Ceci wanted was a small simple wedding, but Bentley's mom wasn't having any of it. She wants a big glamorous wedding, that will awe people and will help her climb the ladder of being more known that she already is. Bentley's mom is not a mean person, she just wants what's best for her son and was blinded with all that, that she couldn't see what Bentley and Ceci really wanted.
When Bentley's modeling career starts to take over his life, putting him and Ceci on the backseat, Bentley starts realizing that there is more to life that living that dream. Without Ceci by his side, living that dream doesn't mean anything to him.
Will Bentley keep his modeling career, even if it means losing what Ceci and he have?
Or will he quit and find something else he can enjoy without jeopardizing what he and Ceci have?
Read and find out.
Even going through the ups and downs of the relationship, Bentley and Ceci never forgot how much they mean to each other. Bentley does such romantic gestures for Ceci, made me love him more. Whatever he does for Ceci, he never disappoints. The more I read this series, the more I love Bentley. <3 him.
I can that I really am happy with the ending of this series, Bentley and Ceci belongs together and there's no other around that.
Back to Top of Page