---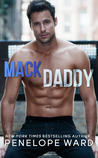 Mack Daddy
by
Penelope Ward
My rating:
4 of 5 stars
Reviewed by:
Michelle
ARC provided by author in exchange for an honest review


It's no secret that I couldn't wait to get my greedy book hands on Mack Daddy by Penelope Ward. How could any bookworm resist especially knowing it involves a very hot sexy single dad trying to win back the heart of his son's teacher? Psst… have you seen the cover? Ummm..yeah definitely hot DILF!!! And to top it off that it was written by Penelope Ward. So yeah, you can understand my excitement and eagerness to read this book stat.

Francesca O'Hara is a first grade teacher at a private Catholic school. On the first day of school, unbeknownst to her, Francesca is reunited with the Mackenzie Morrison, the man who broke her heart. Mack happens to be the father of one of her students. Thrown off guard, old feelings and the past begins to resurface when memories of their friendship begins to flood both Frankie and Mack.

Mack is well aware that Frankie is the girl that he let get away and has always been the woman that he still loves. Determined to win back her heart, Mack pursues Frankie. So can Mack repair the damages that he had done and win back the only woman he wants, needs, and love?

As far as Frankie and Mack were concerned, readers could sense and feel the connection between them. There is a deep history and feelings that could not be diminished. But as much as readers rooted for them, I felt bad for the third party since Frankie had a boyfriend. Keep in mind, I actually liked Frankie's boyfriend and hence why I couldn't give this book a solid 5 stars. Throw in some angst and drama, Mack Daddy kept readers like myself entertained.

Mack Daddy is a symphony of second chances, friendship, romance, and angst so there is every element to keep any reader glued to the story of Mack and Frankie. As much as I love Penelope Ward's book, this was not particularly my favorite since I felt the last 25% of the book was a bit rushed for my taste with the unwarranted drama and revelations but other than that this book will definitely attract fans of single dad trope.


Penelope Ward




View all my reviews
---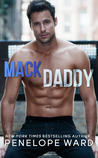 Mack Daddy
by
Penelope Ward
My rating:
4 of 5 stars
Reviewed by:
Neilliza
**Copy provided by Tour Host, in exchange for an honest review**
☆☆☆☆ 4.25 STARS ☆☆☆☆
Mack Daddy is a fun, light read, that any Penelope Ward fan will sure love. It's a second chance romance of old friends Mack and Francesca. Their first meeting was not something anyone would forget. LOL. You gotta read it to see what I'm talking about, let's just say it was also the first time Francesca found out that Mack surely packing. Mack and Francesca friendship was sweet and they spent a whole lot of time pining for each other, even though they were literally next to each other. Circumstances always got in the way of what should have been their time together. Mack and Francesca always knew that their hearts belonged to no one, but each other. So when Mack came back asking for another chance, Francesca was left confused. She had a man that worship the ground she walks on, then there's Mack, who had already broken her heart in pieces. What should a girl do? Then there are also all the mom's that were throwing themselves for a chance with Mack.

Francesca and Mack were hot together. They would find any place, even a broom closet to get it on. When they wanted each other nothing could stop them from making anything happen, not even teachers roaming the halls while they give in to each other in the school closet. HmmmHmm.





View all my reviews