---
Only For You
by
Naima Simone
My rating:
4 of 5 stars
Reviewed by: Michelle
ARC provided by publisher in exchange for an honest review


Deliciously sexy, steamy and naughty!!! Naima Simone ends the Lick Series with one hot emotional second chance romance as two former lovers reconnect and discover that distance, time, and separation couldn't extinguish the flames. Only For You chronicles the story of Killian and Gabriella.


The woman was the same, but the hungry way she nipped at his lips, danced with him— that was new. Bolder. Hotter. Yet, it was like coming home. Like the welcome he didn't know he wanted, needed."

It's been five years since Gabriella James last saw the love of her life, Killian. She knew she was the reason why Killian has so much hatred for her. She wanted to protect him but in the end, Killian spent two years in jail.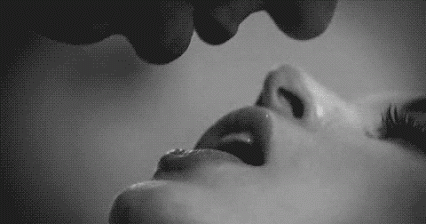 Killian left his past life with the mafia and Gabriella behind him. As one of the owners of Lick, an aphrodisiac bar, he started anew that is until Gabriella came back walking into his world. She wants his forgiveness but how could he trust her when she didn't trust in their love and in him.




As Gabriella offers her body as a form of redemption, sparks of their love begins to flicker inciting a flame of hope and possibility. As Gabby gives Killian her body, Killian begins to want more. More of her. More of her love and this connection. When Killian learns of the truth and real reason why Gabriella had to do what she did five years ago, will Killian be able to forgive her?

Only For You is a deep emotional and sexual read. Naima Simone beautifully weaves elements of sex, passion, hatred, forgiveness, and love. She allows the readers to feel the connection. Feel the desire. Feel the hurt. And most importantly feel the depths of Killian and Gabriella's love for one another. So if you are looking for a highly erotic love story with a second chance undertone, then this book is definitely for you.