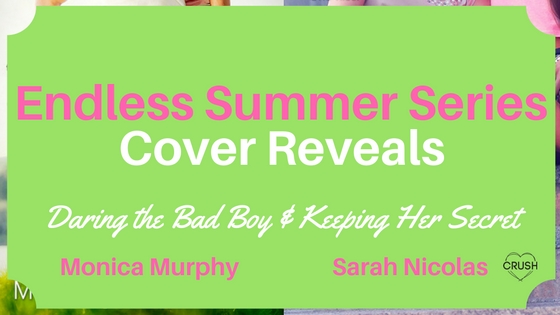 Let us know what you think of the covers for Daring the Bad Boy and Keeping Her Secret (Endless Summer Series) by Monica Murphy and Sarah Nicolas (respectively)!
Daring the Bad Boy & Keeping Her Secret both release on August 22, 2016
This cover reveal is brought to you by Entangled TEEN, YA Books Central & LGBTQ Reads!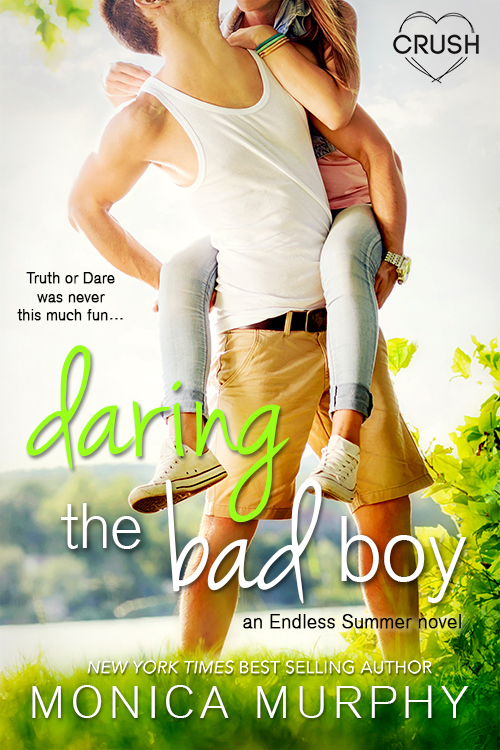 About Daring the Bad Boy:
Truth or Dare was never this much fun…

Annie McFarland is sick of being a shy nobody. A session at summer camp seems like the perfect opportunity to reinvent herself—gain some confidence, kiss a boy, be whoever she wants to be. A few days in, she's already set her sights on über-hottie Kyle. Too bad her fear of water keeps her away from the lake, where Kyle is always hanging out.

Jacob Fazio is at Camp Pine Ridge after one too many screw-ups. Junior counseling seems like punishment enough, but the rigid no-fraternizing-with-campers rules harsh his chill. When a night of Truth or Dare gets him roped into teaching Annie how to swim, she begs him to also teach her how to snag Kyle.

Late-night swim sessions turn into late-night kissing sessions…but there's more on the line than just their hearts. If they get caught, Jake's headed straight to juvie, but Annie's more than ready to dare him to reveal the truth.

Disclaimer: This Entangled Teen Crush book contains references to drinking, sexual situations, adult language, and an intense bad boy hero who will melt your heart.
Want to Read More? Pre-order Daring the Bad Boy (Endless Summer Series) Today!

About the Author: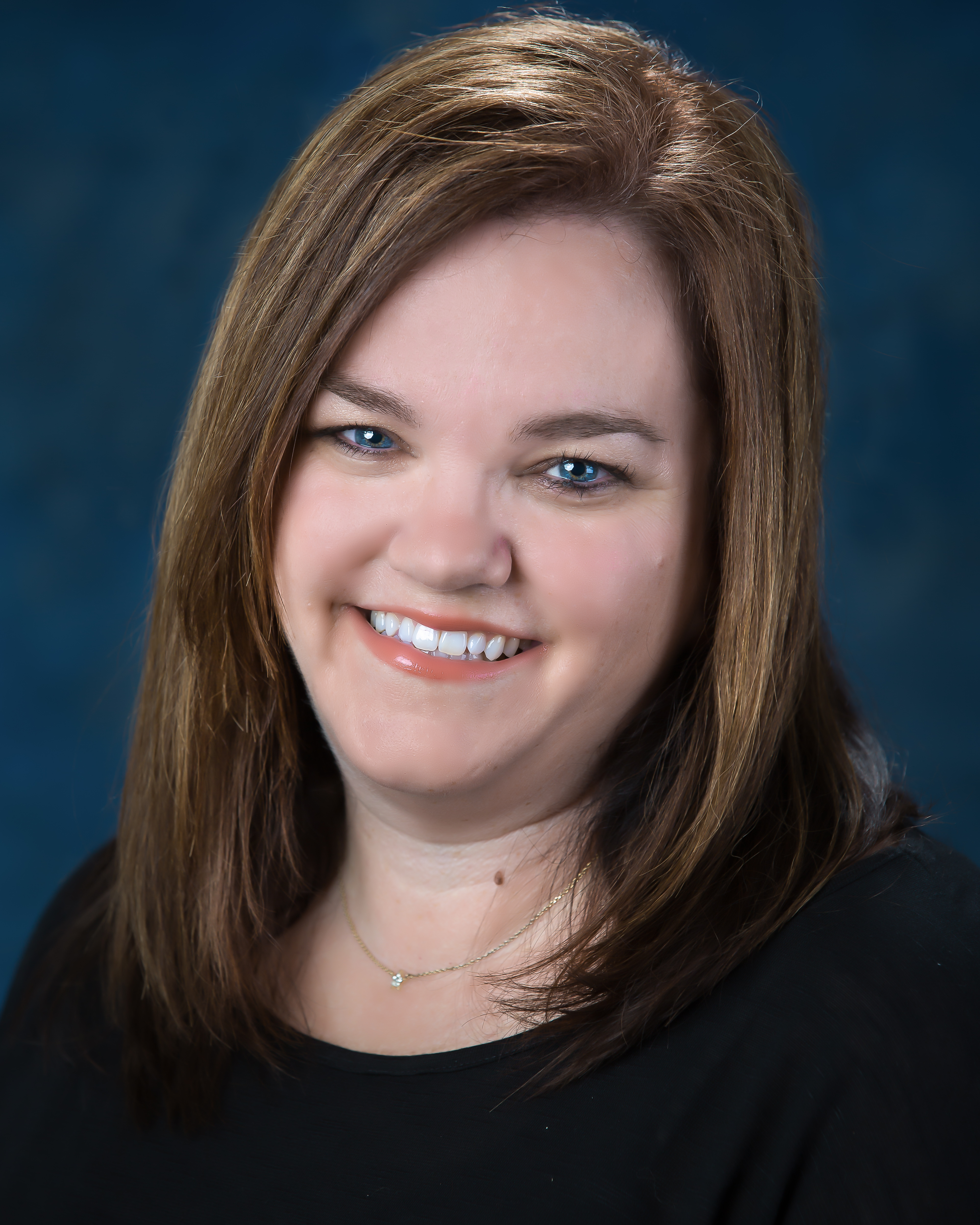 Monica Murphy is the New York Times, USA Today and #1 international bestselling author of the One Week Girlfriend series, the Billionaire Bachelors and The Rules series. Her books have been translated in almost a dozen languages and has sold over one million copies worldwide. She is a traditionally published author, as well as an independently published author. She writes new adult, young adult and contemporary romance. She is also USA Today bestselling romance author Karen Erickson.
Find Monica Murphy Online:
Website | Twitter | Facebook | Instagram | Pinterest | Goodreads' Author Page | Entangled Author Page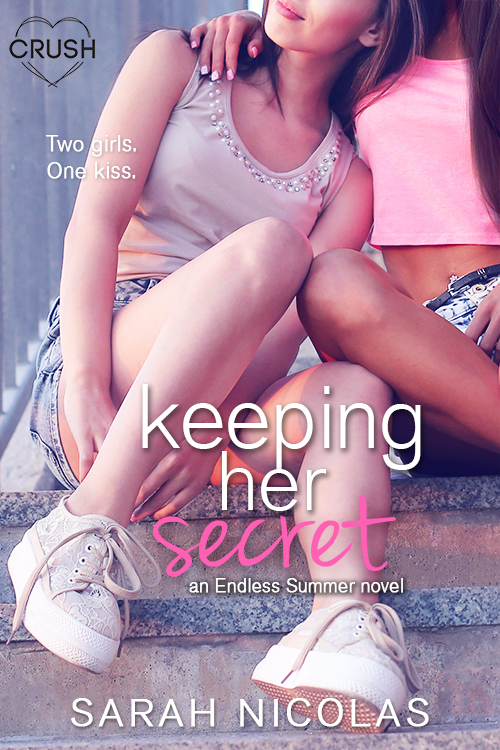 About Keeping Her Secret:
Two girls, one kiss, one summer of discovery

All's fair in love and summertime prank wars

The last person Riya Johnson expected to run into at her new summer camp is Courtney Chastain—her childhood best friend and the girl who broke her heart after a secret, mind-blowing, life-altering kiss. She definitely didn't expect to be sharing a bunk bed with her for four long weeks.

Courtney has what every girl wants—she's beautiful, rich, and the object of every boy's desire at Camp Pine Ridge. Too bad none of them make her feel an iota of what Riya's kiss did all those years ago. But Courtney needs to uphold appearances at all costs—even if it means instigating an all-out prank war with Riya as her main target.

Neither girl can stop thinking about the other…but that doesn't mean they can give up past hurts and take a chance on a future together.

Disclaimer: This Entangled Teen Crush book contains drinking, sexual situations, and a fairy-tale romance sure to make your heart melt.
Want to Read More? Pre-order Keeping Her Secret (Endless Summer Series) Today!

About the Author:
Sarah Nicolas is a recovering mechanical engineer, library event planner, and author. She lives in Orlando with a 60-lb mutt who thinks he's a chihuahua. Sarah writes YA novels as Sarah Nicolas and romance under the name Aria Kane. When she's not writing, she can be found playing volleyball or drinking wine. She is a contributor for Book Riot and at YAtopia.
Find Sarah Nicolas Online:
Website | Twitter | Facebook | Newsletter | Goodreads' Author Page | Entangled Author Page