---
Copy provided in exchange of honest review
☆☆☆☆3.5 Raven Stars ☆☆☆☆
Reviewed by: Michelle


"Baby, this isn't even love. It's so much more. The feelings I have for you go far beyond what most people will ever experience in their lives. When God created us, he cut us from the same mold, always a part of one another. I'm never going to let you feel that kind of pain again if I can help it."

Have you ever read a book that made you believe in soulmates? Well, the Raven by Ashley Suzanne was that book for me. Raven was such a heartbreaking, touching and emotional story of loss, first love, second chances, redemption, and hope. Be prepared to have your heartstrings get tugged in this surprising emotional rollercoaster. If you are believer of of true love then Rian and Garrett will prove to you the immeasurable power of love. Raven was a testament that true love can endure any circumstance, obstacles, separation and distance.

"We're the ones who are gonna make it- we're forever."

When life is filled with loss, heartache, and sadness, the easy way out is to run. For Rian, escaping her old life was just a reminder of the love she left behind with Garrett. It is a love that continues to plagues her of what if. What if she had been so strong and not selfish? No matter the distance and time, the love Garrett had for Rian was real. It was what people aimed to have. A love that can heal and be forever inscribed in their hearts. This book completely surprised me since this book took fighting to another level. Its the not the physical fight but the emotional fight to survive. It is a fight to believe that love conquers all. If you are looking for a book filled with raw emotions and characters, then I suggest you go read the Raven.


3.5 Raven stars
Reviewed by: Kathleen
Raven is a 22 year old MMA fighter. She lives and breathe mixed martial arts. It's all she can think about. She never backs down and is very confident in winning every fight she takes. There's no such thing as quitting when it comes to her fighting.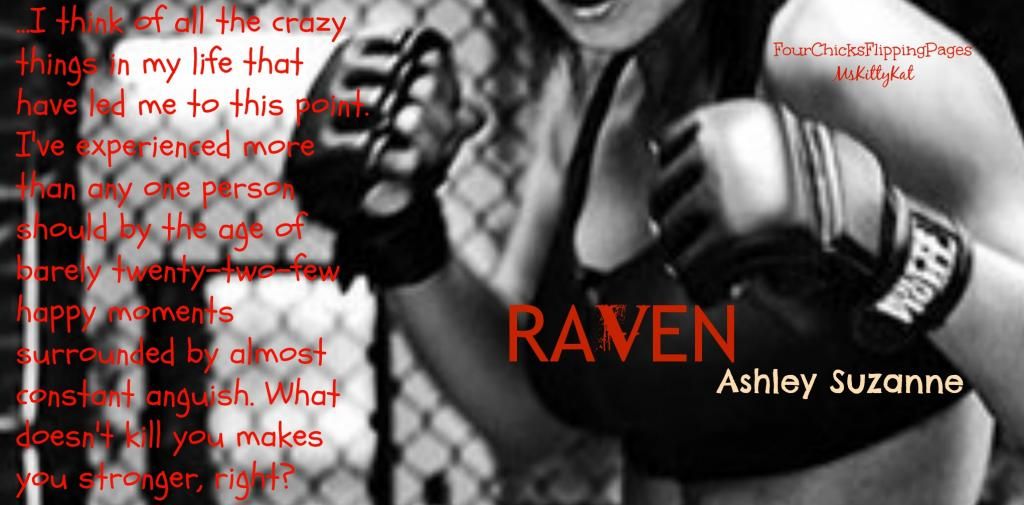 Growing up, she never had any friends, until Garrett moved to town. He's a military brat, his family moved around quite often. So that makes him an outcast since he doesn't stay in town too long. Being an outcast is something him and Rian have in common. When they were separated from school, since Rian was still in middle school and Garrett was on his way to high school, after school Garrett would wait for Rian in front of the school to her walk home. It's the only thing she looks forward to since she's been tormented by a lot of kids at school.
Rian was kicked out of the house by her mother from defending her because of her abusive step-father. Her mother ends up taking her step-father's side, so, she was shipped to her Aunt Elaine. She warned her mom that the next time he lays a hand on her, he'll take everything from her, specially her life. Her mother didn't believe, nor listened to her. After a few days of that incident, her mother took her own life.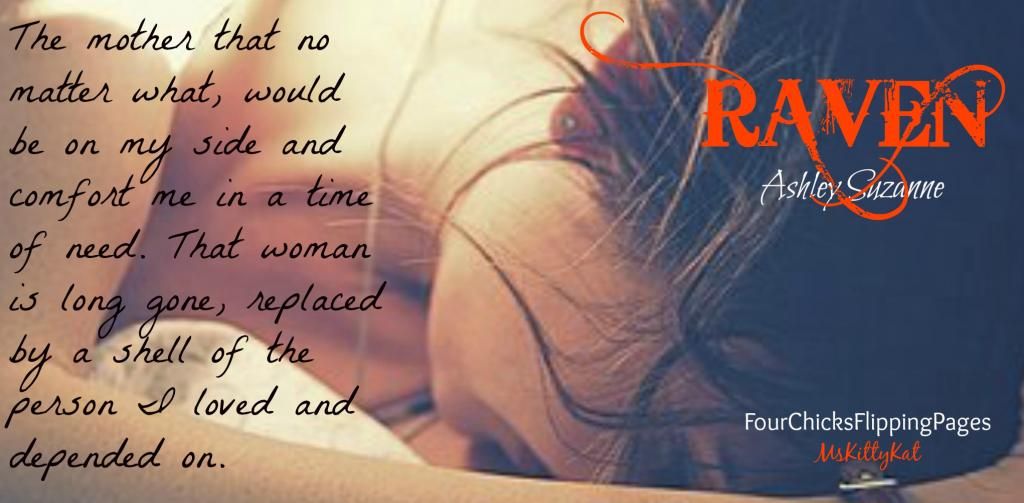 The love Garrett and Rian have for each other is so exquisite and I loved it. I'm not sure I agree with being in a relationship with someone who is in the marine cor. I can't do long distance relationship. Rian was very brave with pursuing this relationship and that they are both willing to make it work. When Garrett left for training she was once again left behind to deal with another heartbreaking news, her aunt fighting to stay alive. It was just too much for her to deal with on her own, since her aunt Elaine was the only family she had left. She packed up and left without a goodbye when Elaine died. Pushed away the only person who ever cared for her the most and is willing to do anything to keep her happy and safe.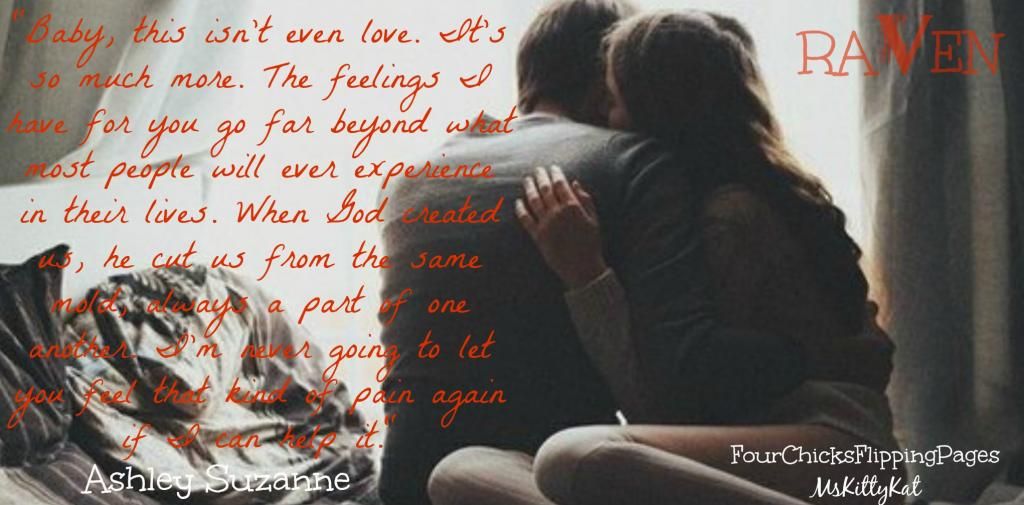 Through good and tough times, Garrett was always there for her. Even when half the time she wanted nothing to do with him. What a roller coaster read. An emotional, push and pull type of read. Good job Ashley Suzanne.